Clear Packaging in the cosmetic industry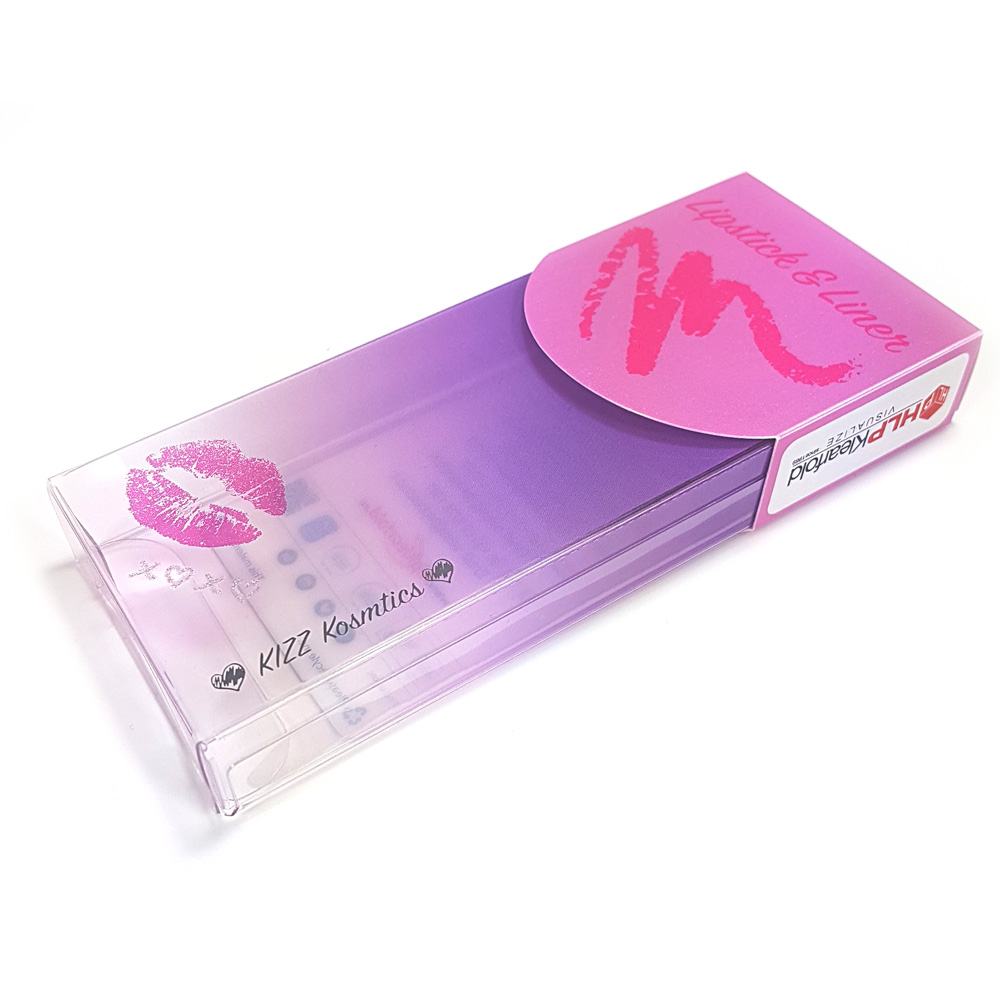 From the very first introduction to new cosmetics, customers need to feel confident in the product's potential. As the purpose of cosmetic products is to highlight or accentuate features of someone's body, people are naturally very cautious with which brands they place their trust in. It is therefore important for cosmetic brands to focus on the cosmetic packaging to match the quality of the item inside.
Here at HLP Klearfold, we offer custom designed cosmetic clear packaging your cosmetic range. HLP Klearfold will work with you and your product to make sure the packaging for your product is spot on.
Design
Clear printed packaging is ideal for cosmetic products. When the consumer can see the product, an initial trust is formed. HLP Klearfold's transparent printed packaging can be designed with a range of design effects to make your product stand out.
Visit our design page to see what design effects HLP Klearfold can offer.
Shape
The shape of your transparent cosmetic packaging is important if you want to get your packaging noticed. HLP Klearfold will work alongside you and your product to make bespoke shapes that are not usually seen on the shelves. HLP Klearfold's design team have unparallel skills and have previously created bespoke packaging for a wide range of products.
Customer service
To find a better representation for your cosmetic products, trust the professionals at HLP Klearfold. If you would like to learn more about what we have to offer, please contact a member of our friendly staff today. We can be reached by leaving your details and request on our enquiry form, or by contacting the office that is located closest to your operations over the phone or via email. We are excited to begin working towards building you a stronger brand with your products.