Foil Stamping Clear Plastic Packaging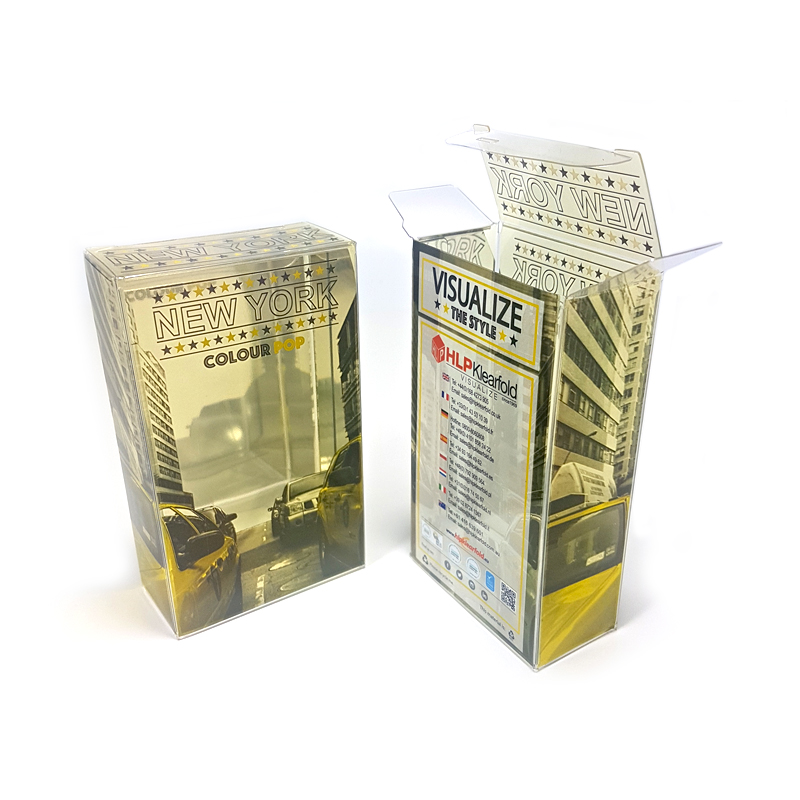 Foil stamping is one of the most popular design effects HLP Klearfold produce for clear plastic packaging. The foil stamping design effect gives packaging a shiny appearance which makes your packaging stand out in the crowd.
Cold Foil Stamping
Cold foil stamping is the process where the design effect is needed on a larger scale on the plastic packaging. HLP Klearfold will work with you to further optimise your clear packaging.
Hot Foil Stamping
Hot foil stamping is the process when clients need is for a smaller area of foil to be stamped. HLP Klearfold has the ability to be precise when foil stamping, HLP Klearfold have no limitations when it comes to design effects for transparent packaging.
See below a few of HLP Klearfold's Foil stamping design effects on transparent packaging.